Dear Partner,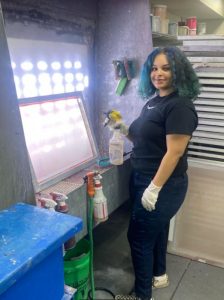 Thank you for your continued support as we strive to achieve our vision of transforming lives!  We could not accomplish our mission without your prayers, input, network, and resources.  It is a privilege to partner with you in this great effort of empowering struggling students through the Word and work.
The pandemic has created numerous challenges for us, but we are adapting our educational and operational models and are becoming stronger in the process.  We have also seen an incredible community outpouring of support and resources.  Our school partners, business and church partners, and donors have all come together to weave a fabric of hope and vitality.  So far this year, we have added 30 new donors and boasted 479 recurring donors.  Furthermore, we are very grateful for your support, and we feel God's love in each and every gift we receive.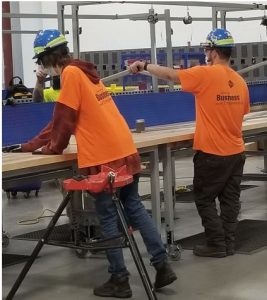 Our current business partners found creative ways to include our students in their workflow and were able to keep everyone safe in the process.  We celebrate the fact that our business partners continued to include our students in their manufacturing facilities, hospitals, construction and arbor services and nursing facilities through hard times.  This is a testament to how awesome our students are and how much our partners believe in our shared mission.   
We would also like to celebrate the formation of several unique programs where students have the ability to EARN an income while they LEARN skills that will help them be contributing adults in the workforce and community.  Be on the lookout for our SEALS press releases in the coming months!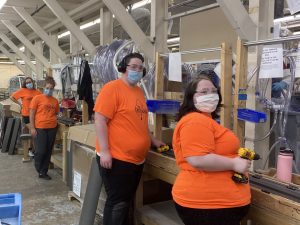 With our extra office time, due to limited travel, we tweaked our strategic plan aka "Contributors Plan" in order to better align our entire ecosystem.  We look forward to sharing our one-page plan with you, and we are excited to execute on the plan to achieve our vision in the coming years.
In the meantime, please consider sponsoring a student to attend the Crossing through our SGO or Dollar A Day (D.A.D.) programs (click here) or by referring a student in need of our services.  Both avenues of support will help our organization advance well into the future.
We hope you remain with us on this journey and bring a friend along for the ride.
Onward!
Ryan Hill
COO