We welcome a staff with backgrounds and experiences as diverse as those of our students. Our staff includes people of all ages and walks of life. What our team shares in common is a call to lift up struggling youth by meeting them where they are, loving them unconditionally, showing them grace and truth, and challenging them to make choices that honor their potential.
Together, we are working to transform and empower our students.
Since 2003, The Crossing has been giving struggling high school students a second chance at an education.  Our Founder, Rob Staley, a former Principal of  Concord High School in Elkhart, was passionate about making a difference in the lives of teens looking for a fresh start. He started out with a handful of students and a dream of helping them navigate through their challenges and find success through academics, job training and faith in God.  Our students come from all corners of the educational landscape. Many have struggled in traditional educational settings, wrestling with issues like poor academic performance, attendance, social conflicts, addiction, or behavioral problems. Our welcoming and safe family environment helps our students feel a genuine sense of belonging. We work with our students to find solutions and overcome their obstacles.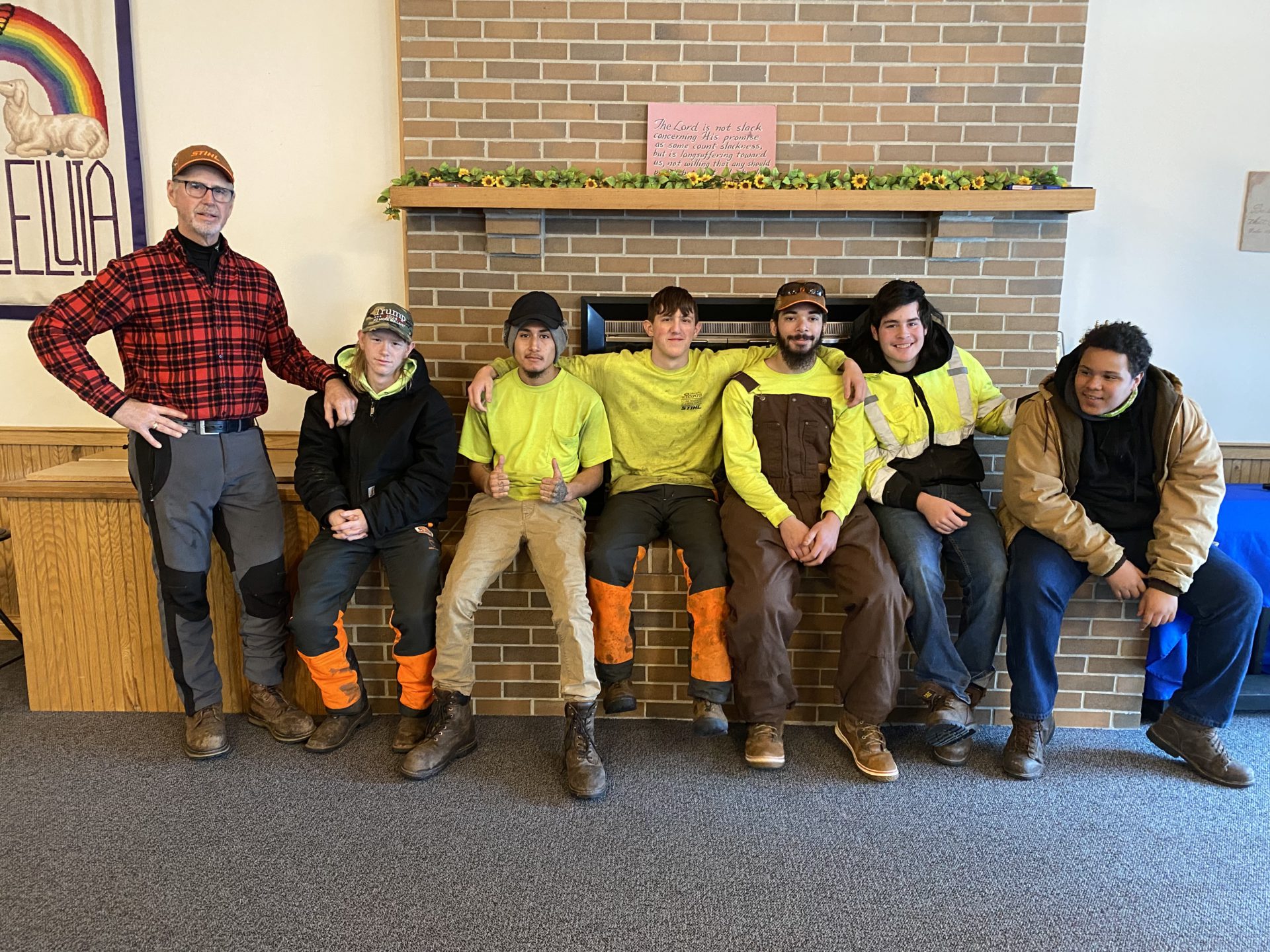 Rob Staley – Our Founder and CEO with students from his Xtreme Tree Service Team
The most important element to our success is our belief that through God, all things are possible.  Daily Family-Time and optional weekly God-Talk sessions are an important part of character development for our students.
Our teachers are referred to as Career Pathway Instructors (CPI) because they are more than just teachers.  Our unique programs include both academics and job training.  Though some Career Pathway Instructors spend the majority of their time in the classroom working with students on academics, they also play a vital role in our Job Training Program.  Other CPI's may work primarily with students on the Job Training Program as their main focus.  Each position is unique to the campus's needs.  Each job posting will include information regarding the primary focus of the posted position.
We utilize an online learning program that is self-paced for our students.  Our teachers assist students with their classes and provide support when needed.
Do I need to be a Certified Teacher?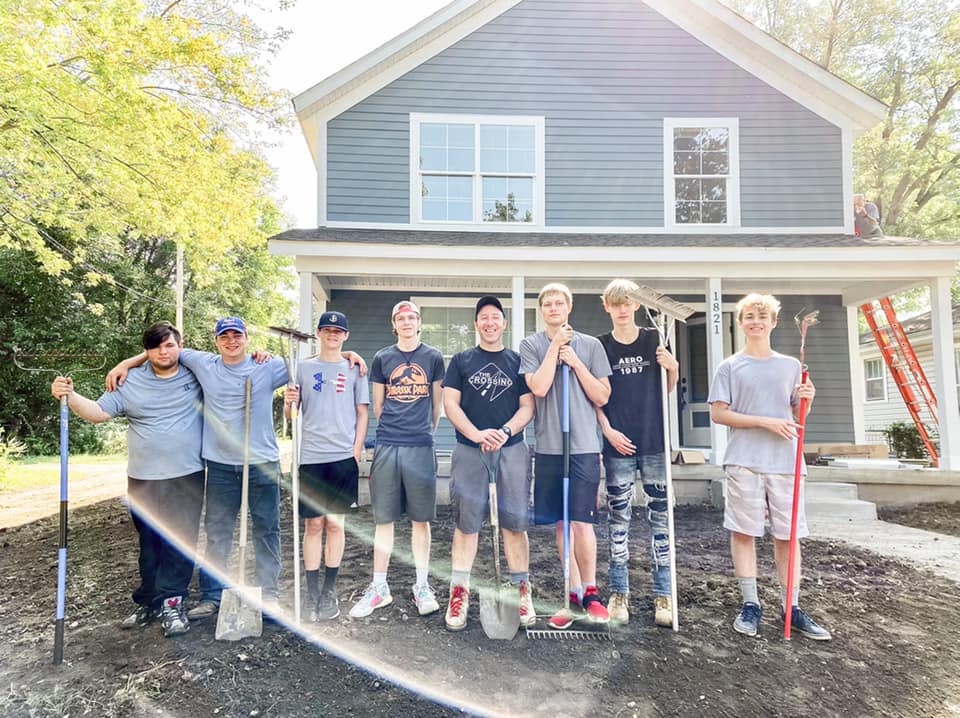 No. While a Teaching Certification is helpful, the Crossing has options to assist staff in earning their Teaching and/or CTE certifications. Your experience and ability to work with at-risk students are key to a successful career at the Crossing.
Competitive Pay
Stable Employment
Potential for Growth
Quality Work Environment
Medical & Dental Insurance
Eye Care Plan
Life Insurance
401(k) Savings Plan
Optional Phone Plan
Continuing Education/Certification Programs
Paid Vacations and Holidays
Equal Opportunity Employer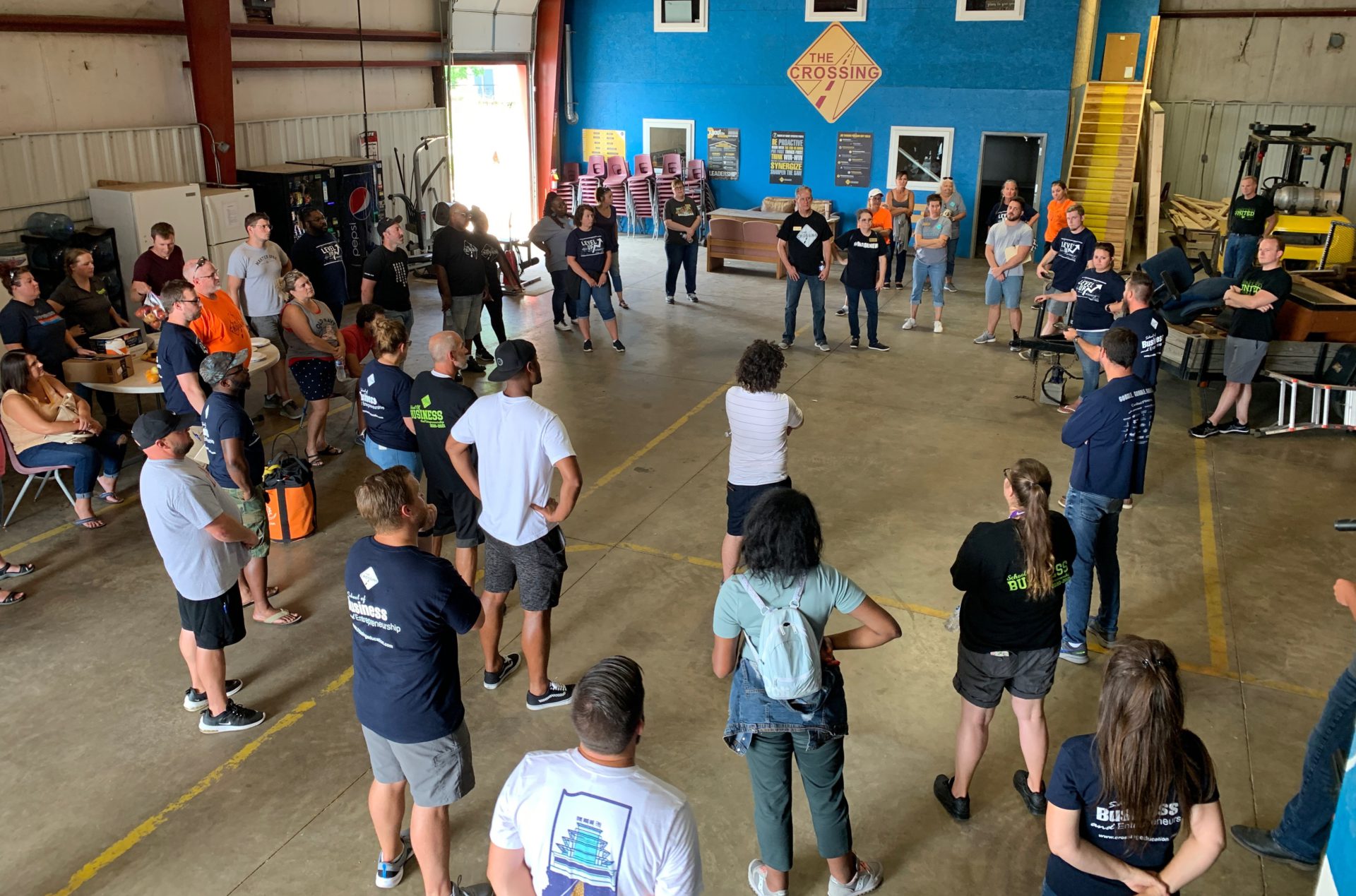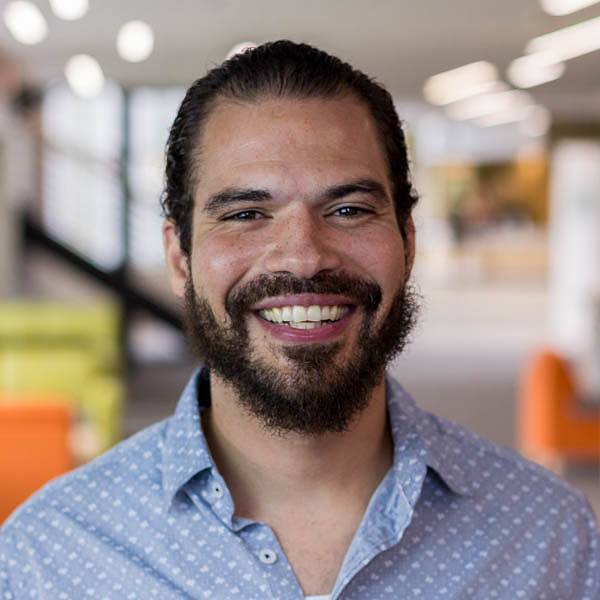 "I'm honored and challenged with the opportunity to invest in the hearts and minds of a generation! Sharing laughs, tears, burdens and blessings with our students is something that I'll treasure. Mostly, the gift to share the Gospel of God with them is the reason I came and the reason I remain with the Crossing. Oh what a privilege I have to serve here. Are you serious? I get to do this!?"
Courtney Bowlds – Site Leader, Master Spas Fort Wayne
"There is no greater reward than affecting the life of a teenager in a positive way. That is the thing I love most about working at The Crossing. Many of my students don't have healthy adults in their lives to help give guidance and help them navigate tough situations. Having the opportunity to be the voice of reason for them is a huge gift."
Nina Daniels – Career Pathway Instructor, Indy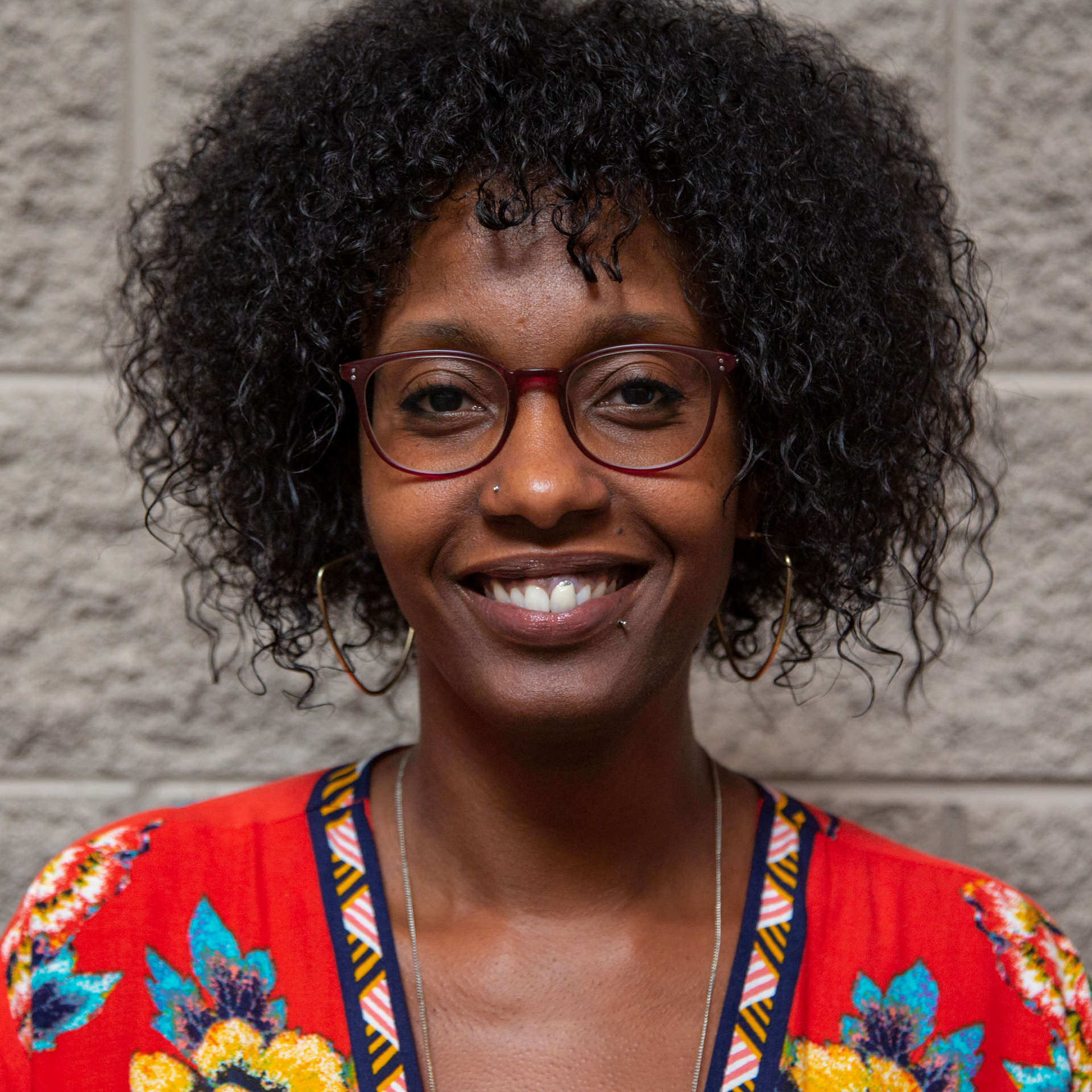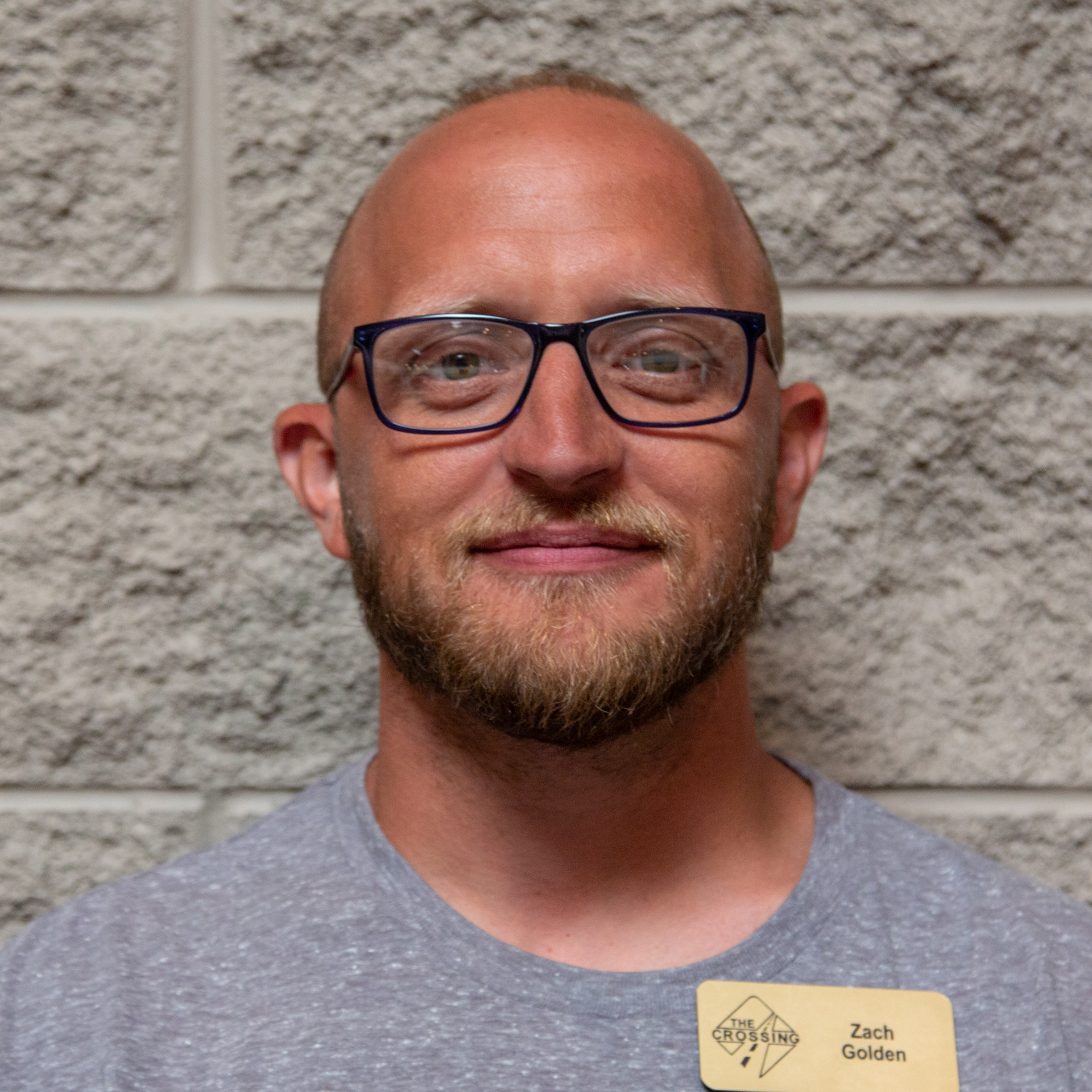 "I was drawn to the Crossing by God to make an impact in teenagers' lives thru the adversities that I have faced in my own walk. They need to know that they are perfectly and wonderfully made and that they are capable of anything in this life. I love the joy that they bring to my own life and the change that you see as they grow and mature and become productive members of society."
Zach Golden – Career Pathway Instructor, Frankfort