ABOUT THE CROSSING
Transforming lives through education by focusing on the heart and mind.
What is The Crossing?
The Crossing provides state-accredited academic education by maintaining a balance of certified teachers and professionals from a variety of backgrounds. We meet students where they are, build relationships with them, and equip them for the future through Job Training and Faith-Based Character Education.
Our Family
"When a student attends The Crossing, he or she is more than just another line in the enrollment logs. The Crossing is a FAMILY, and from the moment our students step through our doors for the first time, we treat them as members of our FAMILY, caring about their development in every area of their lives."
-ROB STALEY, CEO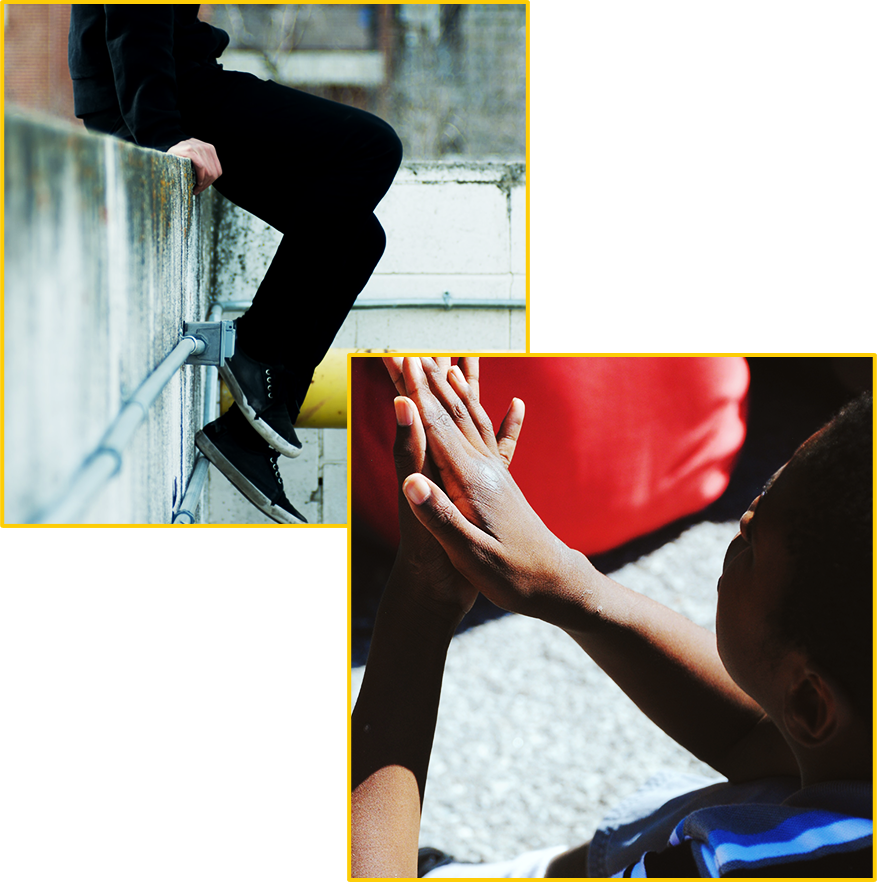 Why The Crossing?
The average dropout makes $12,960 less per year than a high school graduate and makes $260,000 less in their lifetime.
75% of crime is committed by high school dropouts.
2 million high school students drop out of school every year in the United States. That's one student every 23 seconds—or 5,479 a day.
Students that drop out often make destructive choices. Their lives spiral out of control, making it harder to turn things around without help.
What are the Options for Dropouts?
Low-skill, low-paying jobs that can't provide basic needs.
A dependency on others in all manner of unhealthy ways.
A greater likelihood of turning to crime (not all dropouts are criminals, but most criminals are dropouts).
72% of high school dropouts are more likely to be unemployed.
80% of those incarcerated never finish high school.
AT THE CROSSING, WE ARE RELIT:
Demonstrate
LOVE IN ACTION
WHEN STUDENTS COME TO THE CROSSING, THEY STAY AT THE CROSSING.
91%
of students report positive relationships with Crossing teachers
37
Net Promoter Score rating
(12% higher than national average)