FAITH-BASED CHARACTER EDUCATION
BUILDING IMPACTFUL RELATIONSHIPS
Students say over and over that the secret to their Crossing success is the relationships.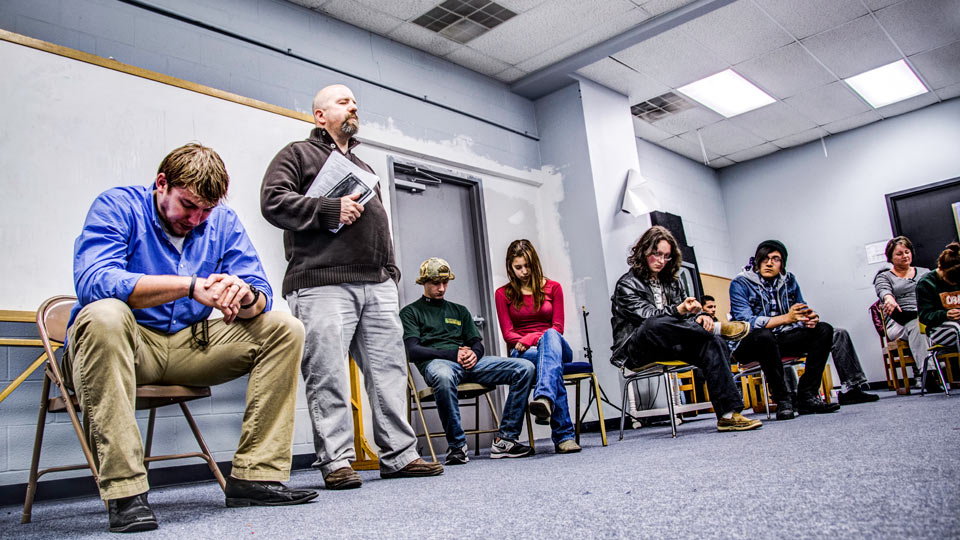 FAMILY TIME – 30 MINUTES A DAY | 5 DAYS A WEEK | WE TALK ABOUT LIFE
Family Time is a 30-minute window where staff and students take a break from their schoolwork to discuss life and the daily struggles our students encounter. Staff members facilitate the discussions, but the students determine the direction and flow of conversation.
FAMILY NIGHT – EVERYONE'S INVITED
Once every nine weeks our campuses host a quarterly Family Night. It's a chance for all of our students and their families to come together and share a meal with one another while current events are highlighted and staff and students facilitate a Family Time. It's not just important that our students have opportunities to build community with each other, but also for our families to know and fellowship with one another.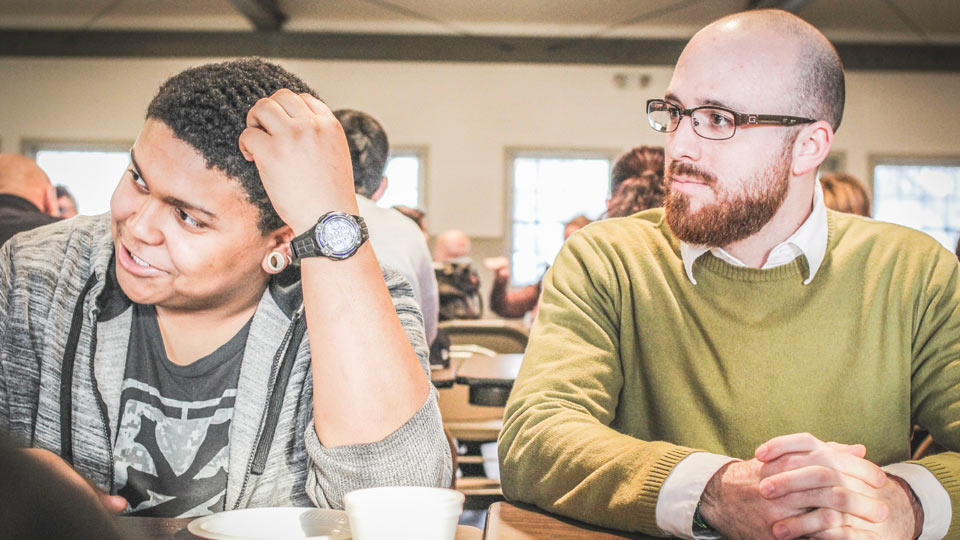 "My life was TRANSFORMED…

…WHEN I WENT ON A TRIP TO COKER CREEK, TENNESSEE WITH SEVERAL OF MY CLASSMATES AND MY TEACHERS. WE HIKED MOUNTAINS AND JUMPED OFF WATERFALLS. AS WE TESTED OUR BRAWN, WE WERE ALSO CHALLENGED TO LOOK AT THE WORLD DIFFERENTLY THAN WE HAD MOST OF OUR LIVES.

THIS WAS ONLY ONE OF SEVERAL TRIPS MY CLASSMATES AND I TOOK. WE'VE BEEN ALL OVER THE COUNTRY AND I PERSONALLY HAVE GROWN IN UNEXPECTED WAYS THANKS TO THESE TRIPS—AND THANKS TO MY MENTORS AND TEACHERS.

Adam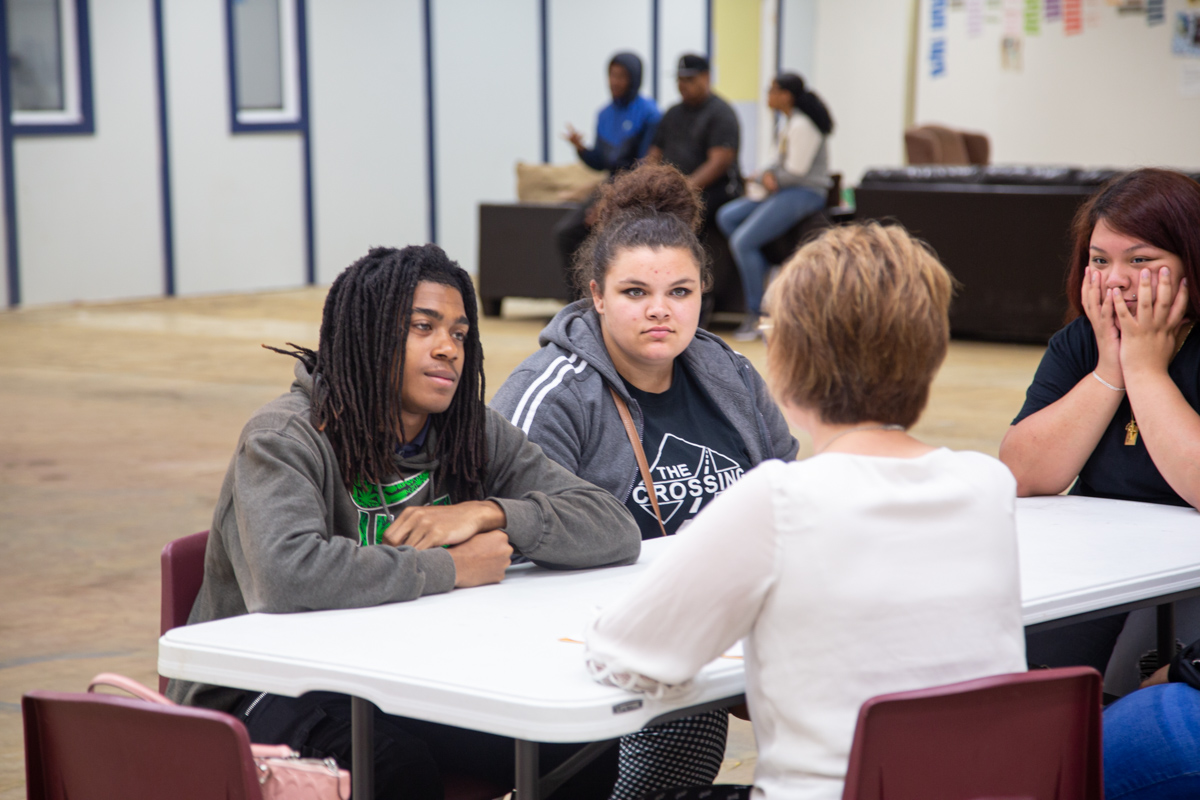 STUDENT ENGAGEMENT – EVERY STUDENT NEEDS IT
Many of our students grow up without role models or support systems to help them navigate life as new and challenging obstacles arise. The benefits of a life mentor present in our students' lives are immeasurable and limitless.
GOD TALK – AN INTRODUCTION TO GOD'S WORD AND ITS TREASURES
Many students live without a knowledge of religion or its implications on their lives. God Talk is an introduction to Christianity comprised of lessons to help students gain a deeper understanding of what it means to be a Christ-follower. This course is not required and students only attend as they desire to.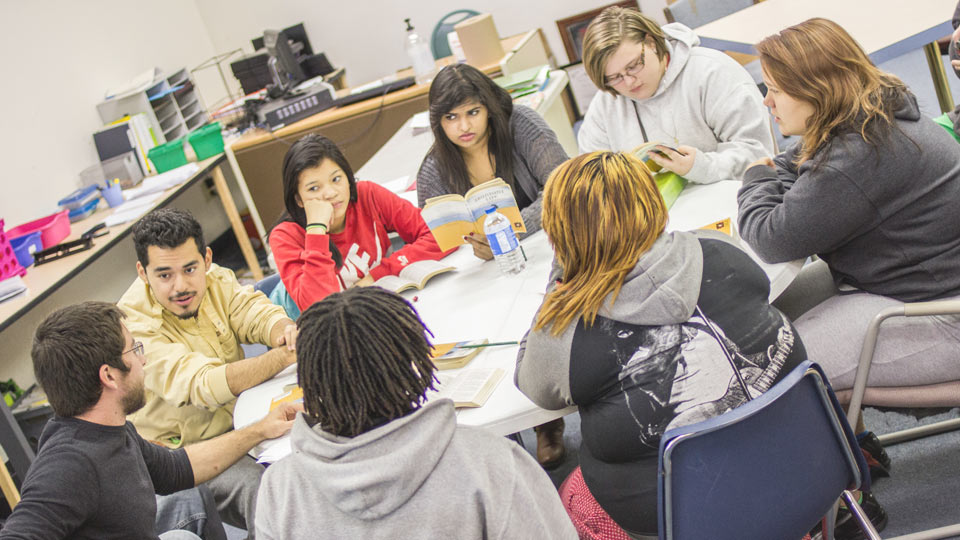 During a typical year at the Crossing, 19,000 hours are spent with our students.
"I'VE ATTENDED THE CROSSING FOUR YEARS NOW. IT'S BEEN A PRIVILEGE TO HAVE THE STAFF AND VOLUNTEERS AT THE CROSSING WALK WITH ME ON MY JOURNEY OF LIFE.THROUGH HEARTBREAKS AND FAMILY PROBLEMS, I HAVE ALWAYS HAD SOMEONE HELPING ME KEEP MYSELF TOGETHER WHEN LIFE WAS DIFFICULT. THE LOVE AND UNDERSTANDING THAT THEY SHOW ME IS IRREPLACEABLE. I'LL ALWAYS FEEL GREAT GRATITUDE FOR MY CROSSING FAMILY.

Angie