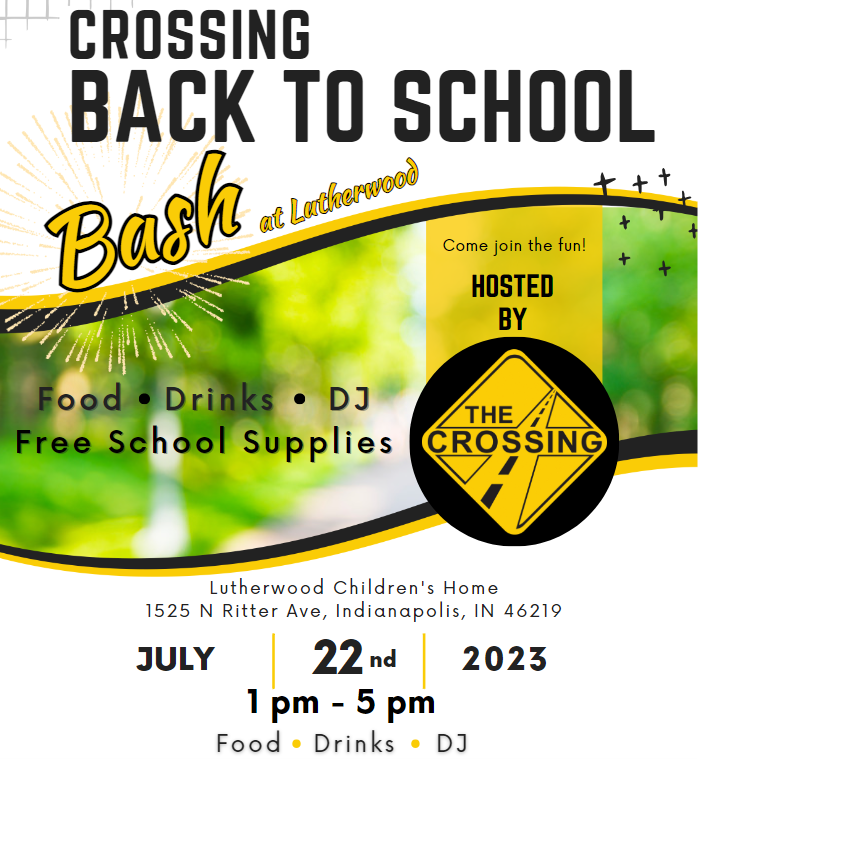 Crossing School of Business & Entrepreneurship has moved its Indianapolis campus to the new location at Lutherwood Children's Home and is hosting a "BACK TO SCHOOL BASH" on Saturday, July 22, 2023 from 1:00 PM – 5:00 PM. We'll have FREE SCHOOL SUPPLIES, Food, Drinks, and a DJ. Join us for the fun!
Our new location at Lutherwood Children's Home offers individualized learning, hands-on career pathway opportunities within the Crossing campus and within the community, as well as Character-education. Our vision of transforming lives through education by focusing on the heart and mind is in perfect alignment with the mission of Lutherwood Children's Home which makes us a natural fit for filling this need in our community.
About the Crossing School of Business & Entrepreneurship:
Since 2003, The Crossing has been giving struggling high school students a second chance at an education. Our Founder, Rob Staley, a former Principal of Concord High School in Elkhart, was passionate about making a difference in the lives of teens looking for a fresh start. He started out with a handful of students and a dream of helping them navigate through their challenges and find success through academics, job training, and faith in God. Our students come from all corners of the educational landscape. Many have struggled in traditional educational settings, wrestling with issues like poor academic performance, attendance, social conflicts, addiction, or behavioral problems. Our welcoming and safe family environment helps our students feel a genuine sense of belonging. We work with our students to find solutions and overcome their obstacles through hands-on learning opportunities in a more individualized approach.